BREAST CANCER FOUNDATION OF THE OZARKS
A former BCFO board member used to say "Individually, we are bright. Collectively, we are brilliant," and today, those words still ring true. Valuing teamwork and community partnerships, BCFO hopes that anyone who encounters our organization – whether it be a patient, volunteer, or donor – has an experience that changes their world for the better.
Like many other nonprofits, our organization wouldn't be what it is today without BCFO's board of directors and staff. With a diverse array of backgrounds and experience, BCFO team members are uniquely prepared to address the situational poverty stemming from a breast cancer diagnosis. Whether you are a breast cancer patient, a donor, or a volunteer, we want to hear how we can best serve you. BCFO team members strive to ensure our patients get the services they truly need, donors' contributions are used in the most effective manner, and our volunteers are directly involved in programs and community outreach efforts.
Mary Beth O'Reilly founded BCFO in 1999.  She brought a group of friends together with a shared mission – providing real and practical help to local families facing breast cancer – after losing her friend Kristen O'Brien Hardy.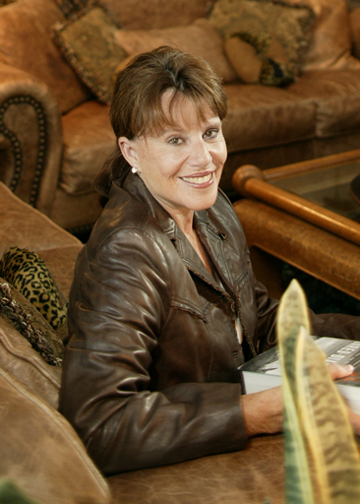 Mary Beth is a registered nurse with an extensive healthcare background.  Prior to founding BCFO, she worked at St. John's Health System, Community Hospices of America, and Oxford Health Care. One achievement in her nursing career is the development of the "Nurse On Call" program to provide immediate medical contact for patients at high risk for admission or readmission to the hospital.  First implemented at St. John's Health System, this program is still in use at Mercy today.
Mary Beth is married to Charlie O'Reilly, and the couple has three sons – Pat, Tim and Ryan.  She and Charlie raised their kids in the early days of O'Reilly Auto Parts, long before the company went public.  Juggling auto parts runs between Joplin and Springfield in an old station wagon with a hole in the floorboard (through which her children unloaded various items onto I-44), Mary Beth balanced a career, children and support for Charlie's role with O'Reilly Auto Parts. 
Mary Beth is a long-standing community volunteer, serving on various local and state boards including past service as a Missouri Foundation for Health board member. In the early days, she and Charlie were Jaycees, donating their time, as that was what they were able to give back to the community at that point. Now, Charlie and Mary Beth O'Reilly are noted philanthropists, choosing to use their resources to make significant impact on the southwest Missouri community through a number of charitable organizations including BCFO.
As a breast cancer survivor herself, Mary Beth understands the difficulties faced by families who encounter cancer.  Breast Cancer Foundation of the Ozarks provides vital services to those families to ease their journey through breast cancer.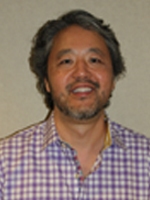 Dan Cobb is a self employed entrepreneur that has more than 25 years experience in the extended care information systems. Dan is recognized for product innovation, research and development. His technical expertise enabled him to develop and co-found a leading electronic medical record solutions company.
Dan is the Chair of Mid-America Technology Alliance and is the past President of the National Association for the Support of Long Term Care (NASL). Dan is a 1984 graduate of Missouri State University, with a B.S. degree in computer information systems.
Debi Murray Bennett, President Elect
Debi is a Realtor with Murney Associates, The Office of Patrick Murney. She obtained her Missouri Salesperson License in 1995 and continued her focus in the Buyer Specialist area. Debi has multiple recognition awards of service from the Ozark Empire Fair Board of Directors;Vendor of the Year, Home Builders Association of Greater Springfield. She has also has served on the Ozark Empire Fair Board of Directors and Home Builders Association of Greater Springfield Charitable Foundation Board. She is a member of Second Baptist church where she works with special needs children through MOPS. She is the proud mother of two children and enjoys biking and walking.
Justin Patterson, Treasurer
Justin is a Certified Public Accountant and has served as the Chief Financial Officer of the Morelock-Ross family of companies since 2015. Prior to that, he worked in public accounting for 12 years working for both national and local firms. Justin graduated from Harding University in Searcy, Arkansas, with a degree in accounting. Born and raised in Springfield, Justin now lives with his wife, Bethany, and children Andrew and Norah in Mount Vernon.
Justin currently serves as the Treasurer for BCFO and, in addition to his role with BCFO, serves on the board of directors for Happy Hollow Bible Camp.
Dr. Biggers is a surgeon with Crighton, Olive, and Dunn Surgical Group. He received his medical degree at Universtiy of Missouri Medical School and completed his residency at University of Missouri-Kansas City. He went on to continue specialized training at Baylor University Medical Center in breast surgical oncology. In addition, Dr. Biggers has participated in medical research projects and written various published studies.
Owner and President of G5 Enterprises, Inc., an installed building products company, now with 13 locations throughout Missouri and Arkansas.  Starting with insulUSA in 2012, the company has grown to Include Bolivar Insulation, Southwestern Professional Exteriors, Arkansas Insulation and Ballards Insulation.  Maribeth takes the opportunity with the G5 family to advocate for breast care screening and proudly promotes BCFO at all locations where services overlap.
Maribeth earned her Bachelor's of Science in Nursing degree from the University of Kansas and has spent most of her working career in the health care industry.  Most recently (until 2013) she was employed with the Mercy system in hospice and oncology services.  This is where she was introduced to BCFO and was able to see the tremendous benefit the organization brings to individuals and their families.  She has served on the BCFO Financial Assistance Committee for the past 7 years. 
Maribeth is also on the Springfield HBA Charitable Foundation Committee and often attends Home Shows and Trade Shows throughout the area.  
 She is married to Britt Gardner, who also works at G5, and they enjoy spending time with their 3 wonderful sons: Sam, Jacob and Zach.  
Dr. V. Roger Holden is an oncologist with Oncology Hematology Associates.  Dr. Holden earned a Bachelor of Science in Biology at Southwest Missouri State University in Springfield. He attended Louisiana State University in Shreveport, earning a PhD in Microbiology and Immunology before attending medical school. He completed an internship and residency at the University of Alabama, Birmingham, and a hematology and oncology fellowship at the University of Texas Southwestern Medical Center at Dallas – Parkland.
Board certified in hematology and oncology, Dr. Holden practices in Springfield and Monett. He and his wife, Cynthia, have 2 children.
Brian is a portfolio manager at Pinnacle Family Advisors. Brian's primary focus is on managing a total return investment portfolio for his clients. Prior to joining Pinnacle Family Advisors, Brian worked for Morgan Stanley and Merrill Lynch as a Vice President, Financial Advisor. Prior to entering the financial service industry, Brian was a CPA with Ernst & Young in Kansas City. Brian graduated from Drury University with a double major in accounting and business administration. Brian is married to Kelly and has two daughters and one son. In his spare time Brian enjoys just about anything outdoors.
Brian has been involved with BCFO since 2003. Brian currently serves on the investment committee.
Wayne Morelock is founder and CEO of Morelock Ross Builders, with a 36 year history of commercial and residential development and property management.  A life-long resident of Springfield, Wayne is married to Kathy, and they have one son, Deryk, also of Springfield.
A past president of BCFO, Wayne's work with the organization focuses on creating a high energy and successful event in Hooked on Dance, the area's largest one night fundraiser.   
In addition to his work with BCFO, Wayne has served on the board of Dickerson Park Zoo and is a member of southeast rotary.  Wayne enjoys spending time at his farm with family and friends, hunting, fishing and is well known for his firefly farm tours, smoked chicken and fish fry. 
Ryan O'Reilly co-founded private equity firm Westward Alliance LLC. Westward Alliance LLC, a private equity venture launched in 2014 and has invested in 13 businesses from Springfield to Phoenix in industries as diverse as dining, construction and automobile financing.
Ryan, son of Mary Beth and Charlie O'Reilly, founders of the Breast Cancer Foundation of the Ozarks, is the author of the travel novel Snapshot, and a free-lance contributor to various newspapers and periodicals throughout the country. He studied English Literature at Westminster College in Fulton, Missouri and is a member of the National Writers Association and the Writers League of Texas.
Steve is the president of Circle R Enterprises, Inc., a commercial livestock cooperation in southwest Missouri that specializes in farming operation and real estate management.
Steve received his B.S and master's in Accounting from the University of Tulsa and served in the USAF Air Training Command as a ICBM Minuteman launch control officer. He then went on to fulfill his Ph.D. in Accounting at Arizona State University in 1986.
Steve has received numerous farming, conservation, and good business practice awards and recognition. He has served as the Newton County Tourism Council president since 2005 and is a Neosho Transportation Development District board member and officer. In his spare time he enjoys bird hunting, shooting sports, gun collecting, wildlife development, traveling in his motor home and being around his livestock and pets.
John is Vice President of The Insurance Group in Springfield and serves as an advisor and consultant to many corporate clients throughout Southwest Missouri.  His portfolio includes property & casualty insurance and employee benefits.  He is also  involved in the firm's aviation unit.  Prior to joining The Insurance Group in 2009, John served four years as Deputy Chief of Staff -Administration for Governor Matt Blunt.  Previously he served as an assistant to Blunt when he was Missouri's Secretary of State.  John is also involved with a family manufacturing business in Springfield, L&W Industries.  John is a graduate of the University of Missouri with a degree in Business Management.  Originally from Lebanon, he and his wife, Jenilee, live in Springfield with their daughter, Harper and son, Hudson.
Gary Schafer is a partner at BKD, LLP in the Manufacturing & Distribution Group and the retail and business services team. Gary has 15 years of experience providing audit and advisory services to manufacturers, retailers and service businesses. He coordinates the commercial audit practice for BKD's Springfield, Joplin and Branson offices. He is a member of the American Institute of Certified Public Accountants, Missouri Society of Certified Public Accountants and Institute of Certified Management Accountants.
Gary serves on the executive committee of Southern Missouri Region of American Red Cross and recently served on the Springfield Area Chamber of Commerce as chair of The Network for Springfield young professionals. Gary is a 1996 graduate of the Honors College at Missouri State University, Springfield, with a B.S. degree in accounting and a minor in computer information systems.
Dr. Skrade is Board Certified in Anatomic and Clinical Pathology. She went to Medical School at University of Missouri – Kansas City and did her Pathology Residency at Truman Medical Center, St. Luke's Hospital and Children's Mercy Hospital in Kansas City. She did a Surgical Pathology Fellowship at Truman Medical Center and obtained an MBA at the University of Missouri Bloch School of Business and Public Administration. Dr. Skrade is the medical director of Chemistry and the Ferrell-Duncan Clinic Laboratory. She has a special interest in legislative and advocacy issues in healthcare.
Dr. Skrade has four children which keep her busy attending sporting events. If there are no games to attend, she enjoys spending time at the lake.
Dr. Smid is certified by the American Board of Radiology. She went to Medical School at University of Missouri Kansas City School of Medicine. She completed her Residency and was a Fellow and Lecturer  at the University of Michigan School of Medicine's Department of Radiology.
She Specializes in Vascular & Interventional Radiology at the Physicians for Breast Health. Dr. Smid's professional societies include: Radiological Society of North America, American College of Radiology, American Medical Association, American Roentgen Ray Society, Society of Breast Imaging, Society of Cardiovascular & Interventional Radiology and American Association of Women Radiologists.
Jessica Snider, D.O. is a medical oncologist with Mercy Oncology Hematology in Springfield.  She attended medical school at Kansas City University of Medicine and Biosciences.  Dr. Snider's fellowship and residency were completed in Memphis at University of Tennessee. She boarded in internal medicine, hematology and medical oncology. 
Dr. Snider is passionate about improving cancer care and providing state of the art cancer care locally.  She is married to Greg.  The couple has three children, Kane, Owen, and Kendall.  She enjoys spending time with her family.
Carlye Wannenmacher is the Vice President, Director of Marketing for Guaranty Bank (NASDAQ:GFED).  She has over 25 years of marketing, communications, public relations, and product solutions experience with dynamic and growing companies.
Carlye has a B.J. from the University of Missouri-Columbia and a Certified Financial Marketing Professional designation from the Institute of Certified Bankers. She serves as a Commissioner for the Mayor's Commission for Human Rights and Community Relations; a Board Member for the Association for Women in Communications; and a Committee Member for the Leadership Springfield Signature Class program.
Carlye is married to Phil and has two sons.  Her family and friends have been greatly impacted by breast cancer and she is passionate about the mission of BCFO.
John Youngblood is founder and CEO of Youngblood Auto Group, with dealerships in Springfield and Ozark featuring Nissan, Kia, Chrysler, Jeep, Dodge and RAM.  A long-time resident of Springfield, John has served the community's auto-related needs for 55 years.  He is also involved in several real estate development projects.
John's work with BCFO focuses on providing resources for early detection through the free screening mammogram program.  In addition to his work with BCFO, John serves on the board of Springfield First Community Bank.  John and his wife Cathy have one son, Leighton, who is in college.  He enjoys golf and piloting small aircraft.
MHA, Executive Director, 2008-present
Crystal Webster joined BCFO in January 2008 as Executive Director.  Crystal attended Southwest Missouri State University completing a bachelor's degree in marketing research/quantitative analysis in 1996.  An initial career in hospitality transitioned to healthcare when she returned to Missouri State University to complete her masters in healthcare administration.  Crystal came to BCFO from a home health and hospice environment.
She was not personally affected by breast cancer until coming to work for BCFO.  During her first week in her new position, her 29 year-old sister, Naomi, was diagnosed with breast cancer.  Crystal's experience watching her sister fight this disease was life-changing.  Naomi survives her diagnosis and lives with her family in Alabama. 
Crystal appreciates that a big part of survival is having the right resources on hand.  She works diligently so that women (and men) across the Ozarks have access to the resources they need for early diagnosis and full engagement in breast cancer treatment. 
Senior Financial Director, 2015-present
A lifelong resident of Springfield, Sam joined BCFO in early 2015. He received his undergraduate degree from Missouri State University and his MBA from Drury University.  Sam brings to BCFO over 25 years of experience as a Certified Public Accountant in both public accounting and private industry.
While assisting with financial matters for BCFO, Sam works extensively in a grant writing capacity, as well as working to obtain various federal and state tax credit opportunities for BCFO donors.  In addition, Sam works with the Executive Director and the Legacy of Hope Endowment Committee as BCFO strives to reach its long-term endowment goal to assure that support for patients is available in perpetuity.
Sam is honored to have an opportunity to play a part in helping those throughout the 31-county BCFO service area that benefit from the many programs BCFO provides to those that have had their lives affected by breast cancer.
RN, Program Director, 2008-2009, 2011-present
Jill grew up in Aurora, MO.  She attended Drury and Southwest Baptist University before attending nursing school.  She has over 20 years of nursing and nursing administration experience.  She has 2 children and 4 grandchildren. 
Jill directs all client services and programs, including financial assistance, the Rosalie Wooten Children's Fund, lymphedema garments, free screening mammograms, and mentoring.  In addition, she facilitates a support group for survivors in Branson. 
Jill has been the Program Director for 8 years, and she believes very strongly in BCFO's mission.   She understands the stress and emotions of both the client and their families during treatment after losing her mother and a sister to cancer.  Jill is honored to be of assistance and to serve BCFO clients and their families. 
Outreach Director Breast Cancer Foundation of the Ozarks, 2011-present
Kristi and husband Michael are Joplin natives and have been extremely involved in the community.  She graduated from Missouri Southern State College (now University) with a general business degree in 1980 while working full time at Freeman Hospital.  Kristi began working for Freeman in 1978 while in college in various positions in business departments.  She took a new position after her son, Jonmichael was born in 1990, with an anesthesia group.  While working at Freeman Hospital, Kristi's passion to help others through fundraising was sparked.  She was recruited to co-chair FreemanFest 1990.  The success of this event gave Kristi the encouragement to become involved in many other fundraising efforts.  She chaired many school fundraising efforts, volunteered as treasurer for the areas swim team, and volunteered for Boy Scout Troop 39.      Kristi changed careers in 2000 when the anesthesia group was dissolved.  She worked at a local greenhouse/nursery and then as a tax preparer and office manager at Blood Tax Service.  During this time in 2007 Kristi was diagnosed with breast cancer.  She focused on recovering from breast cancer and giving back and helping others dealing with the disease.  She got involved with local breast cancer efforts.  Kristi volunteered for BCFO during this time and was asked to join BCFO's staff in the Four State Area.  Kristi began with BCFO July 1, 2011 and manages all fundraising efforts in the Four State Area including Pink Ribbon Gala and Swinging for Pink.   Kristi serves as outreach director in the community to facilitate matching needs with resources and works closely with area hospitals, physicians and local breast cancer patients.   Kristi has received these honors:   Most Influential Women, American Red Cross Everyday Hero, 417 Most Beautiful Woman.
Public Relations Coordinator, 2015-present
Allyson Tuckness joined BCFO in January 2015 as the PR Coordinator with a history of nonprofit work.  Allyson graduated with a Bachelors of Art in Journalism from Indiana University, and returned home to Atlanta, GA briefly to work there before moving to Washington D.C. for 4 years where she worked at the U.S. Chamber of Commerce. She eventually relocated to Springfield, MO where she has served in different capacities for other local nonprofit organizations.
Although Allyson has been touched by breast cancer in her family, all early diagnoses thanks to mammograms, and none needing intense treatment, her real connection to the mission of BCFO came in 2016 when she was diagnosed herself with APL Leukemia while visiting family for Thanksgiving. After the extended hospital stays (a total of about 60 days), treatments, pokes and prods, as well as the time away from work and family, Allyson and her family had a first hand experience of what cancer patients and their families deal with on a daily basis.  She truly believes that what BCFO saves lives and changes lives. Now, over a year in remission, Allyson is doing great and has a wonderful prognosis and is even more grateful for the time she has to spend with her husband Chris and 2 boys, Mason and Dylan.
Kristy Pittman is the bookkeeper for BCFO.  Kristy brings 26 years of bookkeeping experience to her position with BCFO having worked for Greenlawn Funeral Homes, Central Tax Service and several years in the banking industry.
Kristy has been married to her husband Jeff for 18 years.  He works for the USPS and is a Retired US Army Veteran.  Together, they have a 9 year old son, Jaxon.  He keeps them busy with Cub Scouts, soccer, basketball and baseball.  Kristy is a committee member for her son's Cub Scout organization and is actively involved within her church.
"When I was diagnosed with breast cancer my first concern was how are we going to afford this? BCFO provided assistance with utilities and insurances for several months taking a huge burden off our shoulders. Your organization takes my breath away!"
"A week from starting radiation I was stressing about how I was going to make through on $90 and I received a letter from BCFO. At max, I was thinking a $200 gas card. I received 2 mortgage payments and a $400 gas card. The stress was now gone!"
"Hearing the big "C" word puts so much fear into a person and receiving your help eased some that fear and stress on me and my family. Because of your help we were able to have our oldest daughter's senior pictures taken and purchase our youngest daughter's cross country shoes. That isn't all your organization did for us these are just two important items because they were for our children."
"When I found out I had breast cancer I was devastated. I could not fathom how we were going to pay bills or buy gas. BCFO paid off a loan, paid for car repairs and provided gas cards. Your organization gave me a ray of hope and the courage to not give up."
Have you been diagnosed with breast cancer? Click here to learn more about receiving help with your household bills during treatment. Do you need a free screening mammogram? Click here to apply. Are you struggling to pay for lymphedema garments? Click HERE for an application.
BCFO hosts several fundraising events every year. Check out our upcoming events here!
With your help and support, BCFO can continue our mission of helping families impacted by breast cancer. To make a charitable donation, click HERE.
BREAST CANCER FOUNDATION OF THE OZARKS
620 W. Republic Rd. Ste 107
Springfield, MO 65807
PHONE: 417.862.3838
FAX: 417.862.3830
TOLL-FREE NUMBER: 866.874.1915
Stay informed about our latest news & events, or join our volunteer list. Don't forget to connect with us on social media as well.
Breast Cancer Foundation of the Ozarks is a local 501(c) 3 not-for-profit organization. BCFO reaches out to friends and neighbors who have been affected by breast cancer. BCFO offers personal support and comfort in real and practical ways, providing support networks, mentoring programs, a full range of resources regarding breast cancer awareness, diagnosis and treatment, where to find related community services, and more.