Businesses and organizations across the Ozarks can partner with BCFO to create a relationship that provides a way for multiple friends, employees or members to get involved and stay involved with a relatable cause! Become a partner today!
Hiland Dairy donates through the Hiland for Pink project where specially marked products are sold during the summer to benefit BCFO.  Hiland Dairy employees have volunteered their time together at special events, and the team comes out to celebrate the face of survivorship by attending A Time to Share together.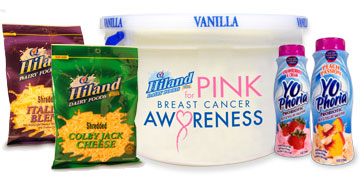 Guaranty Bank launched the Power of Pink campaign in 2011, where every swipe of a debit card results in a donation to BCFO.  Guaranty Bank has donated over $60,000 to BCFO to directly help community members affected by breast cancer since the project was launched.  Guaranty Bank staff members have been first to step up to volunteer at many events over the years and enjoy a special night out at Hooked on Dance with us each year.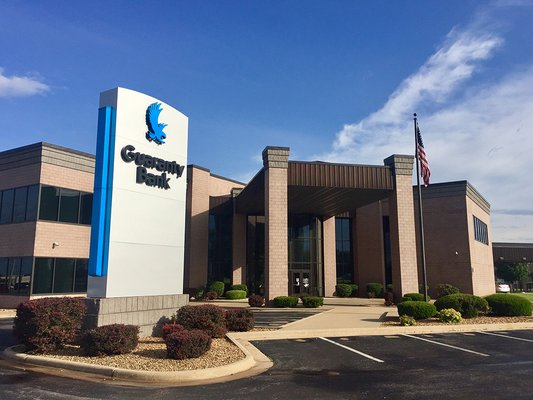 The Xi Omicron Iota sorority has adopted BCFO as their philanthropy project.  Each year, the sorority sisters volunteers as a team (over 70 attended last year!) at the Tanger 5K Run/Walk giving out t-shirts, cheering our runners and walkers and helping with the silent auction.  This amazing group raises funds all year long and each year makes a significant gift at the Xi Om Philanthropy Banquet.  The sorority hears an annual message from BCFO staff on risk factors and signs and symptoms of breast cancer to help reduce their risk of the disease.
Become a BCFO Partner Today
Have you been diagnosed with breast cancer? Click here to learn more about receiving help with your household bills during treatment. Do you need a free screening mammogram? Click here to apply. Are you struggling to pay for lymphedema garments? Click HERE for an application.
BCFO hosts several fundraising events every year. Check out our upcoming events here!
With your help and support, BCFO can continue our mission of helping families impacted by breast cancer. To make a charitable donation, click HERE.
BREAST CANCER FOUNDATION OF THE OZARKS
620 W. Republic Rd. Ste 107
Springfield, MO 65807
PHONE: 417.862.3838
FAX: 417.862.3830


Stay informed about our latest news & events, or join our volunteer list. Don't forget to connect with us on social media as well.
Breast Cancer Foundation of the Ozarks is a local 501(c) 3 not-for-profit organization. BCFO reaches out to friends and neighbors who have been affected by breast cancer. BCFO offers personal support and comfort in real and practical ways, providing support networks, mentoring programs, a full range of resources regarding breast cancer awareness, diagnosis and treatment, where to find related community services, and more.